MONTPELIER, VT — June 1, 2021 — The Center for Arts and Learning (CAL) is reopening to the public starting June 4th to coincide with Montpelier's Art Walk program, beginning at 4 PM. CAL is located at 46 Barre Street (number 6 on the map)
Featured during this one-night event is Chris Jeffrey, whose new glass works will be on display. He'll be available for a meet and greet during Art Walk. CAL's in-house artists that will open studios also include Liz Le Serviget and Michelle Kessler.
From the T.W. Wood Gallery's contemporary archive, five artists will be on display in the second floor gallery. They include: Ray Brown, Claire Van Vliet, Phil Osgatharp, and Geneva MacDonald.
The first floor gallery features artwork currently for sale as part of a fundraiser for the T.W. Wood Gallery. They include works by: Dennis Lucas, Kari Meyer, Sue Stukey, Michelle Lesnak, Caroline Tavelli-Abar, Lois Eby, Joy Spontak, Roger Erikson, and Carolyn Ann Steward. 
Both exhibits will run through August 27th, with an opening reception during the June Art Walk. They are curated by CAL's exhibits committee, led by Phillip Robertson. The public is invited to return throughout the summer to view these works. The Center for Arts and Learning will now be open 8 AM to 5 PM Mondays through Fridays, and from 10 AM – 4 PM on the weekends. 
A full listing of all the Montpelier Art Walk participants can be found here.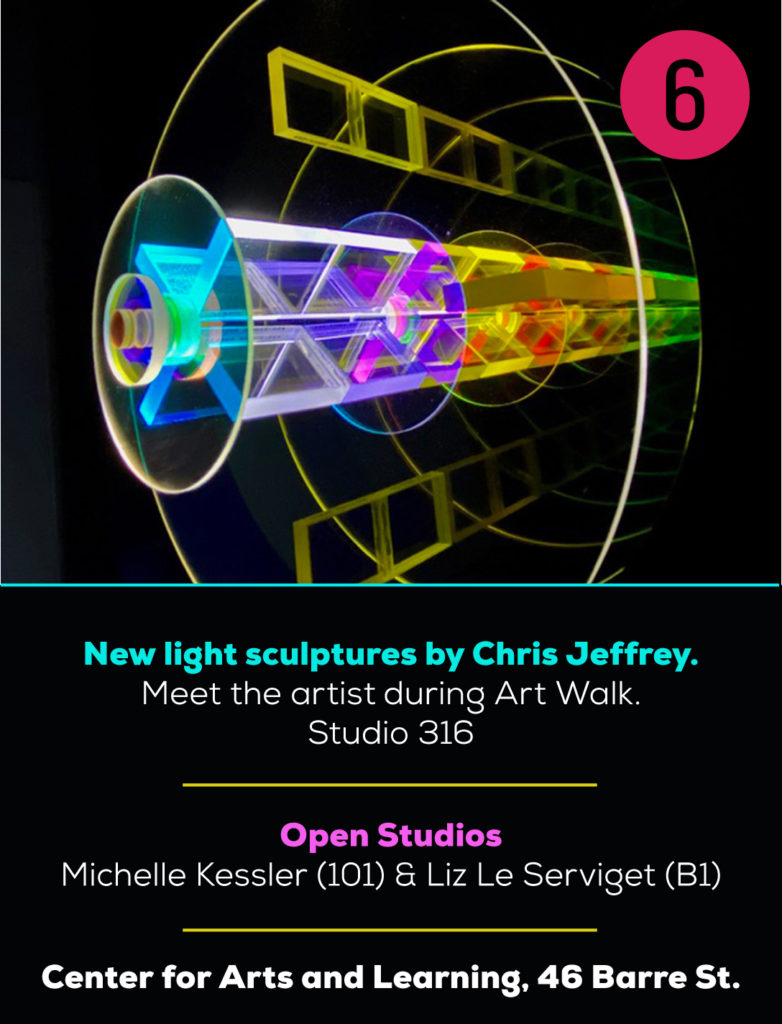 ###
About the Center for Arts and Learning
The Center for Arts and Learning is a 501(c)(3) nonprofit 22,000 square foot facility at 46 Barre Street, Montpelier, Vermont where arts nonprofits and independent artists of any medium or modality can draw inspiration, create, perform, and connect with a larger artistic community.
Founded in 2012, CAL houses more than 25 studios — in addition to the founding partners, the T.W. Wood Gallery and Museum and the Monteverdi Music School.
CAL is supported by the founders and artists renting the studios, donations from the general public, and various municipal and state grants.